I'm not sure when I started noticing this, but have you seen the Puma and the Jordan logos? I'm sure you have, but just in case, here they are for your viewing pleasure.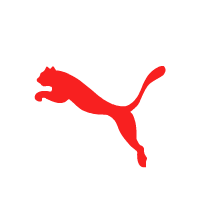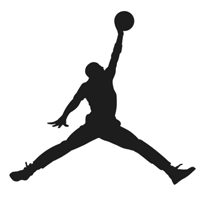 Now I've seen both these logos for quite sometime, but something recently sparked me to look at them a little differently. All of a sudden I started to imagine what would happen if you reflected the Puma logo horizontally and then rotated it about 90 degrees. All of a sudden Puma's cat would look like he was about to dunk from the foul line too. Check it out: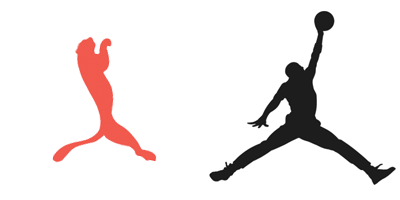 Kind of crazy, huh? Two very different logos, yet strangely similar. Here's one more closer look: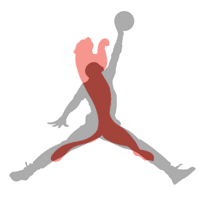 Coincidence?